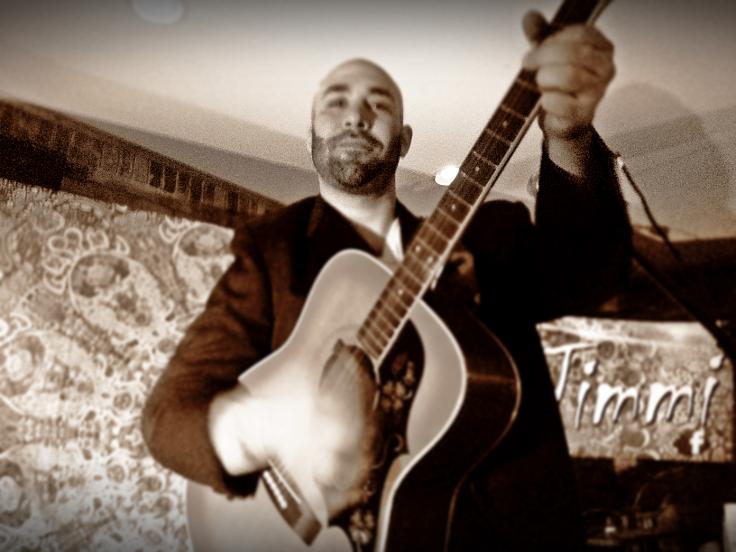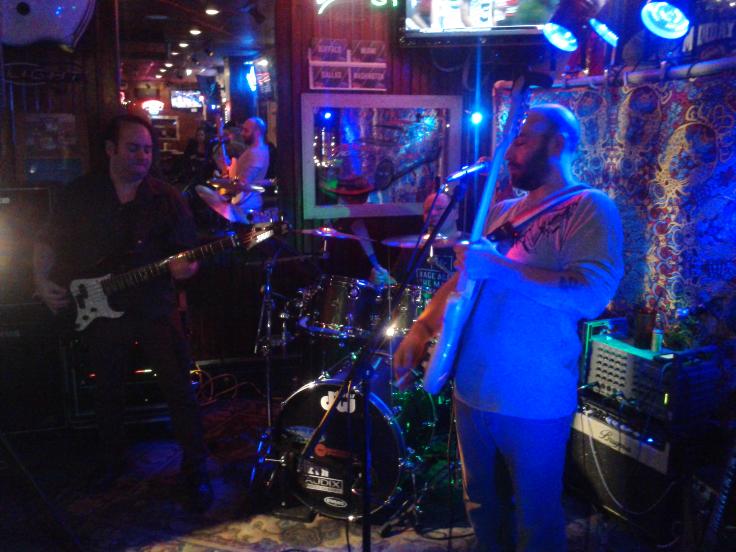 Music saved Jimmi Soldo's life
Written by
Laura Gooley
Special to the Islander
Local musician Jimmi Soldo has seen great success over the past five years, diving into the area music scene following some hard times.
Soldo grew up in a bad situation, poor and homeless for a while, he said. Last year, he was named No. 4 guitar player in South Jersey by Elephant Talk radio, and this year, he released his latest CD at the Stone Pony in Asbury Park.
Soldo has been playing guitar for more than 30 years, having received his first guitar as a birthday gift back in 1982. Since, he's been singing, playing and writing songs.
"(I) sort of … need it to live," he said. "Music saved my life in more ways than one."
First becoming a self-taught mechanic, and ending up working on a television show, "music was secondary but always present," he said. Soldo found himself unemployed when the show went down with the economy in 2008.
"I have been a musician, professionally, since then." In 2010, Soldo began his "Total Acoustic" solo show as well as his band, Blue Dynamite — two very different gigs that sustain Soldo's wallet and soul.
In Blue Dynamite, Soldo plays mainly covers, his own way, "and it freakin' rocks," he said. His three piece band puts on a show, he said, with Soldo on guitar and vocals, Instant Karma's Mike Fev on bass, and Tongue N Groove's Donny Massa on drums.
These hand-picked musicians are "the best," Soldo said, calling Fev "a showman and a soloist in his own right," and referring to Massa's "thick hard-rock beat" as "invigorating, to say the least."
Soldo himself plays a Stratocaster, which he built through two or more custom amps, he said. He plays a unique guitar tone, creating a voice of his own which is "very recognizable," he said. "The same way you can tell Santana from just a few notes, you know it's me when I play."
Jimi Hendrix had a huge influence on him, in terms of "his complete freedom and understanding with the fret-board," Soldo said. "Jimi opened up new paths and had a way of not getting stuck in playing scales over and over that should remind us all what true musical expression is."
Soldo's vocals are sung through a harmonizer, "so I can be very free with my lyrics," he said, noting that often, songs get free-styled on the spot.
A Blue Dynamite show is never the same; it's never based on a set list. Instead, "I read the room and play what they want to hear," Soldo said. "I drive the attention of that room."
The band's performance style is created by Soldo, with songs arranged in medleys and amalgamations "that seem to fit." Some examples include combining Hendrix's "The Wind Cries Mary" with Pearl Jam's "Yellow Ledbetter," and John Mayer's "Slow Dancing in a Burning Room" with Weezer's "Say It Ain't So."
"You wouldn't think that these songs go together, but they do," he said.
Other times, tunes are performed in mini "sets" of the same artist, as a tribute; however, being a Jersey boy, "I DON'T play any Springsteen – I play Springsteen covers!" he said. "The joke here is that I play other songs the way I think they'd sound if Bruce wrote them."
Soldo pointed to Buggles' "Video Killed the Radio Star" and Joe Jackson's "Is She Really Going Out With Him," which the band plays "all heartfelt, blue collar, growly-voiced – Jersified."
Amid the high-energy show, Soldo may quiet the band for something a little different – "a volume knob-swell solo rendition of 'Somewhere Over the Rainbow' reminiscent of Jeff Beck," he said, "as the entire bar falls to a whisper in between notes, then erupts into applause on my last note."
Soldo does have original songs he has recorded, and "sometimes I can't make it through a show without playing one or two," he said. "My crowd would lynch me."
Soldo's acoustic show is a more intimate gig, with a focus on his vocals.
"It's better, sweeter, more real and in your face," he said. "You get a real look into an artist's heart."
Musically, his Total Acoustic show presents familiar songs arranged in his own way. While there may be "a few cross-over songs" from his band, the arrangements differ, often changing the whole feel of the song, he said.
"I'm proud of my electric show but my acoustic act is my love and it's entirely different than the electric show," he said. "I pour my heart and soul out every single time, and people notice."
Check out both shows this weekend. First up is Jimmi Soldo's Blue Dynamite at the Lighthouse Tavern in Waretown Friday, starting at 9 p.m. On Saturday, his solo acoustic show takes place at Mystic Island Casino in Little Egg Harbor, starting at 10.
For more information on Jimmi Soldo, check out jimmisoldo.com.